God in Zimbabwe Rhodesia
23 Sunningdale Rd., Southdowns
GWELO
Zimbabwe Rhodesia
Published by The Lundi Park Baptist Church
P.O. Box 1069
GWELO
Zimbabwe Rhodesia
Printed by RCP (Private) Ltd., Bulawayo
I was privileged to come to Rhodesia in July, 1976, some four years alter the war really commenced in
full swing. Many stories were circulating of miraculous escapes. These were exciting to listen to and
inspiring to think about. They reminded me of 'God's Hall of Fame' as we find it in Hebrews, Chapter 11.
In this chapter, we find ordinary people doing supernatural things, such as; subduing kingdoms, obtaining the promises, stopping the mouths of lions, quenching the violence of fire, escaping the edge of the sword, etc. In Verse 35 of the same chapter, the tempo changes and we find some being tortured, stoned, mocked, Imprisoned, not accepting deliverance.
An Army officer tracking with his men, all of a sudden came face to face with a gang of terrorists. The officer, being a Christian and realising there was no way out, commanded his men, "Down on your knees and pray!" This they did and, at that precise moment, God sent a swarm of bees which drove the terrorists off.
Farmer's wife in South Western District went to hang up her washing. Was aware ofan evil presence so prayed earnestly. Some day or two later was faced with security forces who had captured tens., who told them that they had been waiting in-the bush outside the farm house to shoot the woman. They could not shoot for, as she walked out of the house, giant soldiers in while walked in front of her and when she returned to the farmhouse, these soldiers covered her withdrawal.
A man, sleeping by himself on a farm, was praying before going to bed. He got up from his knees to feel impressed to get down once again and pray some more. Not knowing what this meant, he simply obeyed the inner voice. The. next day, a group of terrorists were captured arid admitted to wanting to attack the farm house, but they could not, for it was surrounded by soldiers dressed in white.
Nor all have miraculously escaped, for some have been maimed for life, wounded, abducted, or even paid the supreme price — death.
This has been the scene in Rhodesia for some years now, and it is in my opinion that these fantastic miracles should not go unrecorded. I therefore began collecting first-hand accounts wherever possible for my own use. Lately the conviction has grown that many could benefit from these accounts. Hence this book! As, through this printed page, these modern day miracles arc shared with a greater circle of people, it is with the prayer that God should be glorified.
God forbid that I should glory, save in the cross of our Lord Jesus Christ, by whom the world is crucified unto me, and I unto the world.
GAL. 6 : 14.
Rev. E.C. Wesson
Foreword
BY THE CHAPLAIN GENERAL
Having had ihe privilege of being a Chaplain for the duration of our present hostilities, I can look back over the past 12 years and say, without fear of contradiction, that there have been more miracles performed by God in this country, over that period of time, than ever before.
Our Lord and Saviour, Jesus Christ, has made Himself knowable and contactable through His Word, but as you read these accounts of miracles you will realise that the One we can contact, and know and love is still in the miracle working business.
After having read the various accounts miracles' recorded in this booklet and knowing that these are but the tip of the 'Miracleberg', one can only record one's humble (thanks to our Lord and Saviour that He is 'Supernatural'.
In this booklet we read of miracles of deliverance, not one, but many. But there are also miracles of healing, not one, but many, that have taken place in this country. There are also miracles of' new birth', not one, praise God, but many, and we who have had the privilege of living in this our land, through its many years of pain and suffering, can look back and say with full assurance that 'our God is able to do exceedingly, abundantly, above all that we ask or think.'
Col. the Rev.
NORMAN WOOD.
NOTE FROM THE PUBLISHERS
The Lundi Park Baptist Church have been right behind their pastor, the Rev. Errol Wesson, in the publishing of this book. They have shared in its compilation by securing articles. Some of the me bers have actually been through incidents and have written them for the book. The members, friends and adherents have constantly encouraged its publication by practical encouragement, prayer, typing the manuscript, checking the proofs, and financial assistance. They are happy to send this book out with rhe prayer that God may use it to draw others closer to Him.
THE LIVING TESTIMONY OF A YOUNG RHODESIAN SOLDIER KILLED IN ACTION OCTOBER, 1976
"Do you know where you're going to?
Do you like the things that life is showing you?
Where are you going to, do you know?"
These are the opening words of the melancholy hit number from a popular film. I want to share the testimony of a young Rhodesian soldier who knew where fie would go on death.
Graeme Fanner was 19 years of age when he was called up to do his national service at the beginning of 1976. On completion of his military commitment, he was to have gone to the medical school at Salisbury University.
Graeme, a devout Christian, excelled at everything he undertook. He received the Gold Medal in the President's Award Scheme, designed ro develop the character of young people of all races and similar to the Duke of Edinburgh Award.
Graeme was a medic with a unit of tough professional soldiers who respected this young national serviceman for his determination to be every bit as good as they were in the war. They took note that he had an added ingredient to his life, which removed the fear of death.
Graeme loved his trooper friends and witnessed to them. Whilst home for a few days rest after his training was over, he told his mother, 'Don't worry- about me. I am not frightened to die to be with the Lord. I would rather that I be killed than one of my unsaved friends.'
Whilst his unit was operating in the north-eastern border area, Graeme was mortally wounded by terrorists. Our Lord was good in caring for the last hours of his life. He did not die immediately alone in the bush, but in a Christian environment. He asked for and held his Gideon New Testament while he was carried to the helicopter which flew him to Karanda Mission hospital.
The American Missionary surgeon worked on him for nearly six hours during which time servicemen and African student nurses gave him 17 pints of blood. Although much prayer was going up for him all that day and everything humanly possible was done, the Lord took this young Christian home to be with Himself.
The Pastor mentioned Graeme's words about dying rather than his friends at the funeral service and that had a profound effect on all, particularly on his buddies. They remembered how he had told them, 'If anyone has to die, it will have to be me because you're e not ready to die.'
Later, in his well-thumbed Testament, his parents found a slip of paper on which he had written, 'bear one another's burdens and so fulfil the law of Christ'.
Galatians 6 : 2.
This was his personal text for which he died defending the country he loved.
It seems that the Lord is using Graeme's witness in death far more effectively than in lite. Marry soldiers have heard and responded to his testimony. More will hear of it in the future as the library in his memory has been started at the mission which will be used by the troops guarding and visiting the hospital. This tragic death has become a victory for faith.
W. G. G. MacARTHUR
22nd July, 1977.
Basically what happened on the 21st October, 1978 was this...
We had just finished lunch when I asked Allan, aged 8, and Sylvia, aged 6, to move the two horses into some shade. The horses were tied to the inside fence of our two security fences.
Allan and Sylvia went out the gate of the first fence and along the fence to where the horses were. They had just untied the horses and began to walk them to the shade when 12 terrs (terrorists) opened fire on them. The terrs had come up from behind our sheds and the closest was 25-30 metres from Allan and Sylvia. The furthest was no more than 50-55 metres from them.
Allan ran down the fence, some 20-25 metres, through the gate and up to the house. The gate to the house is about 30-35 m. (Allan and Sylvia were both under fire the whole time they were running. The attack switched to the house later.)
Sylvia initially ran to a tree between the two fences. She could not have been behind the tree for quite literally a few seconds, when she realised Allan had gone. She then left her shelter and ran to the house. Her distances were the same as Allan's.
After the attack we went out and collected 193 spent cartridge cases. The tree where Sylvia had been had 21 bullet hits. The inside fence had numerous hits in the line where the children had run. The ground across which they had run was completely open without any form of cover except for the one tree which was not in the line of fire.
In the meantime, we in the house returned the fire, and managed, with God's help, to beat off the attack. We do not know if we managed to hit any of the terrs or not. Not one of us, however, had even a scratch except for Sylvia who had two marks, which we assume, were from the sand being thrown up by bullets as she ran.
There can be no other explanation except God's hand and keeping. This also applies to the timing of the attack because:
1: At the time we had two chaps with us and we were, literally, in the process of leaving for a meeting when the attack started.
2: A few minutes later would have found me at the outside fence, checking that the gates were locked and the alarm was on. I would have been no more than 10 metres from one of the terrs.
3: Five minutes later three men would have been in open ground closing the vehicle gates as we left. Some 40 metres odd from the gang.
4: After that, my wife, four children and another lady would have been completely on their own in the house.
When one stops and realises what could have happened (e.g. Allan or Sylvia being wounded between (the fences), one can only say Jesus was there and He protected us.
That evening the children were saying their prayers, as normal, and they only had thanks for God. We are grateful that there was no bitterness on their behalf and still isn't. They can and still do only thank God for His keeping.
Sylvia was telling my brother and others about the attack and said, "Do you know why I wasn't hit? Because Jesus had His arms around me and the bullets just bounced off Him."
Strange as it may seem, we are thankful for the experience, it was a turning point in each of our lives. We know that our God is able. We give him all the honour and glory — it was not of ourselves.
GAVIN CONOLLY.
This miracle happened on the Vumba road about the end of September 1978
My son and his wife were returning to his farm one Sunday afternoon. This farm is in the Vumba adjoining the Zimunya Reserve. They came to a dangerous corner, heavily wooded, and across the road branches were spread — signs of intended ambush. They decided to dash for it and got through — no shooting or other reaction. The next day, one of Paul's (my son's) labourers told him that ten minutes before his car arrived at that corner, the locals had invited the eight terrorists to a beer drink.
That same Sunday afternoon, a friend had asked me to a service at the Christian centre where special prayers were being said for our Security Forces and for all the people who lived in dangerous areas. We had all prayed very hard.
A Testimony From Rhodesia
This is the time to stand firm for Christ, and we wish to tell you about an African minister from the reserve area of Murewa, in Zimbabwe Rhodesia, who did just that. He was a real child of God.
There were some Christian Europeans who used to visit him. The so-called "anti-God" people or terrorists objected to this. They came and asked him: "Why do you allow these Whites to come to your home?" He replied: "I cannot chase them away, there is no difference between them and me. They are God's children too. I cannot hate them. I shall never stop anyone coming to my home. All are welcome. I fear God."
The terrorists then took this minister and tied him to a tree. They wanted to burn him alive. While he hung there, they asked him if he was going to receive white visitors again. He said: "I do not change my mind, I love everyone. Kill me if you want to!" Against all expectations the terrorists released their victim.
He walked a few steps away and knelt down to pray, thanking the Lord for His deliverance. Many of the onlookers were deeply stirred by this man's courage. He was allowed to go free.
There is a rumour that later on this courageous servant of Christ was indeed killed by the terrorists.
Do not be afraid of the suffering to come, the devil will throw some of you into prison, to put you to the test. . Only be faithful till death, and t will give you the crown
(Rev 2:10)
TOR was based in the Belingwe area, which is rather hilly country. Late one afternon as he was returning to Base camp, driving a Landrover, with four coloured soldiers on the back, they were ambushed by terrorists and came under very heavy fire by both rocket and A.K. machine guns over a distance of approximately one hundred metres. A rocket just passed over their heads and the Landrover was riddled with bullet holes, some even in the steering wheel, in the seat behind him, also in the fuel tank and two tyres were deflated. By the grace of our dear Lord, they were able to pass through this and carry on for a distance of two kilometres before the Landrover ceased to go. The only casualty was one of the men received an ankle injury. On examining the area later, they discovered 530 expended A.K. cartridges.
This is surely another miracle of how our gracious Lord hears and answers prayers.
The Rev. John Bull, a missionary serving with the Africa Evangelical Fellowship in Rhodesia, whose wife, Mrs. Beulah Bull, is a member of the Bulawayo Baptist Church, recently had an amazing experience of the Lord's protecting grace.
Normally, Mr. Bull used a motor-cycle as a means of transport. Recently, after paying a visit to some friends, he was persuaded to accept the loan of their car in order to travel home.
I had been travelling for about an hour, he writes, when, after negotiating a bend near the top of a hill, I noticed an unfriendly person ahead. It looked as though he had a gun in his hand, but I could not see distinctly as he was about 50 yards further up the road. I could only drive on, and he began shooting.
It seemed unlikely that I would be able to pass him safely because he was standing on some rocks right next to the road and I doubted whether the car would be able to take the pounding of automatic fire for long. Another gun started shooting . . . but its mechanism was faulty, for which I am thankful.
The car's engine was put out of action... two tyres were pierced... right front and left rear, which helped to keep the car from pulling off into the rocks.
The car had enough momentum to clear the top of the hill and it came to a stop 200 yards further on. I left the car and trotted the two to three miles on a wet, slippery road, to the mine gates to raise an alarm. When we returned we found that all the windows and the windscreen had been smashed and the boot forced open. My kit and my boxes of Bibles and tracts had been taken. I trust that they will read some of the tracts, even in mockery, because the Word of God is sharp and powerful and even terrorists can be saved!
Mr. Bull goes on to acknowledge the part played by his prayer supporters in this remarkable deliverance. Is it not wonderful, he continues, to pass within a couple of yards of men firing A.K. automatics and not be touched by one bullet? This is the Lord's wonderful protection — and His peace was there too.
David Odendaal
DAVE was travelling on an African bus in the Tribal Trust Land with other members of the police, about 50 kilometres from Que Que, when they were stopped by an African. The driver, thinking he wanted transport, stopped. The African immediately stooped down and lifted his gun and fired directly at Dave, but the bullet struck a reinforced channel which is only a couple of inches wide and this, praise the Lord, is what protected Dave. The terrorist then discarded his gun and fled, but two other terrorists then fired at the bus, without success and disappeared into thick bush after other members of the police returned fire.
On examining the gun that was left behind, it was found that the magazine had jammed.
This surely, was once again an answer to prayer for which we thank the Lord.
Kept By the Power of God!

A PERSONAL TESTIMONY
(by one of our lady evangelists from Zimbabwe Rhodesia.)
Thank God for His protection during the holiday. Before we closed, I heard many people speaking about the dangerous situation in our village. Some warned me not to go home because it was unsafe. There was great fear in my heart. I prayed much about it. The Lord told me not to fear, and He gave me wonderful promises.
So I went home, trusting in God's protection. Upon my arrival I heard even more frightening things. My mother said: " I am happy that you have come, but this place is not safe for you. The terrorists have had their meetings in our village . . . They just take the girls." My mother was really worried about me. She also said that the terrorists do not want to hear anything about the Lord Jesus. She told me that if they were to find out that I am a Christian they would kill me.
I found that nobody was going to church anymore. In fact, there were no more church services. Everything had changed. One could feel the spirit of fear everywhere.
Daily I prayed that God would protect me and cover me with the precious Blood. He heard my prayers and kept me safe during the whole holiday. I have never been in any danger and have never seen even one terrorist. This did not mean that they were not around, but God shielded me. The day I left home my mother just praised God for His faithfulness.
Yes, I used to hear about war - but now I know what it is Like! People are dying and suffering, and there is no peace at all. It seems as if this war is going on and on.
On our way back to Salisbury our bus broke down. This happened at 6 o'clock in the evening. The driver just ran away and left us in the bush. We did not know what to do or where to go. There were terrorists and soldiers around. We were in a lion's den. They began to search the luggage of the passengers, but they never demanded my suitcase nor asked me even one question.
Some wanted to shoot us or to set fire to the bus. I said to the Lord that if this was the time to die I would be ready to go. But He kept us. Oh, how great is our Lord! Truly, He will never forsake His own.
A unit of soldiers made contact with the enemy in a village outside Enkeldoorn. They were all local men and two of them were committed Christians. These two were left to guard the vehicle and radio. The other men had to run from gunfire and find cover. This they did — in a pumpkin field! The two Christians started praying when they heard the firing and notified the police station of the situation, thus the praying wives heard about the urgent need for prayer. When the operation was over and the men told the story, it was discovered the captain, six foot six inches and weighing over 200 lbs, had escaped injury miraculously, behind a pumpkin!
(Verified by P. Steyn, Enkeldoorn.)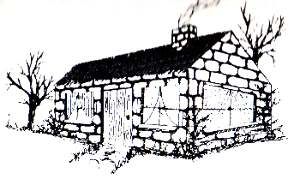 We have shared in miracles of escape. Last Friday, at 9 p.m., we were phoned from Chipinga —100 miles away — and friends informed us that. Phil and Lynn Alexander and their family were under attack by terrorists. We immediately dropped everything to intercede for the safety of this fine young family who have given of themselves totally to win and nurture Christians, Black and White, in this front-line town. Half an hour later we were able to get through to Chipinga and Lynn's shaky voice assured us that they were all unharmed although the house was extensively damaged. Roy was scheduled to go there the next day, and as he surveyed the damage and heard of the miracle of escape he knew that it was only intervention by God that had saved that precious family. An uncommitted army major later came to the same conclusion. The terrorists had cut their way through the security fencing and a 20-strong gang had approached to within 20 yards of the wooden farmstead where the family sat in the two front rooms with their large picture windows, and had opened up with automatic weapons and rocket grenades. 250 rounds of Armour-piercing bullets riddled the house, and two rocket grenades exploded against it but caused no injury. A third came through the window of the bedroom where Lynn lay on the floor, entangled in the curtain above her head but failed to explode! Had it done so it would certainly have killed her. A fourth grenade was fumbled by one of the terrorists and it exploded near them. Thinking that Phil was retaliating, they fled! They never had a chance to use the rockets and mortars which they had come prepared to use. Three bullets in direct line of the sleeping baby had failed to penetrate the last half inch of wood, and not one of the family was in any way injured. Phil's, reading for the next morning was from 2 Cor. 1 .8-11. Do read this in the Living Bible, perhaps it will stir your heart as it stirred the little church in which Phil gave his testimony on the Sunday, and cause you to pray for members of God's family who are in dangerous places. That area particularly, is crawling with terrorists, so do continue to pray for Roy's safety as he travels to our church groups, black and white.
ROY COMRIE.
A Christian soldier driving a vehicle in the N.E. operational area, loaded with troops, suddenly saw a landmine explode in front of his vehicle. The soldiers were showered with debris but no one was hurt, neither was the vehicle damaged. God had detonated the landmine in answer to the prayers of this man's mother in Gwelo and a lady praying in Immanuel Church, Salisbury!
(verified by R. Baier, Que Que.)
Another family was ambushed — a man with his three-year-old son and his mother's cook and her three children. The Landrover was riddled with bullets — like lacework. Nobody was touched. The engine was devastated and by rights should have stopped. How- ever, it continued for five kilometres until they were out of the danger area.
My Testimony
It was February — somewhere in the Zimbabwe Rhodesian bush on top of a high feature. Four of us manned a relay station. It was a lonely station, but an important one.
Up to this time I had been what I thought at odds with Christ and die Church. I did not attend as regularly as I should and in general was fed up with the whole works.
Just prior to my trip into the bush, I said to the wife, I am prepared to give the Church one more chance (I think the Lord had already started His work).
On the way to our final destination, we stopped at a troops' canteen for coffee, and something made me pick up one of these small Bibles and put it in my pocket (The Lord?).
After about a week — during a quiet period I was lying on my bunk (which was the bottom one of two). Malcolm Clark was standing reading — it turned out to be his Bible. I reached into my pocket and took out the Bible I had taken from the canteen, I can't remember if I asked him something about the Good Book, but we were soon talking about the Bible. We moved outside and I told Malcolm how I felt towards the Church and CHRISTIANITY. We talked for a long time and as we talked I realised the fault was not with the Church or Christ, but with myself — this took me totally unprepared and I was at a loss as to what I should do and I told Malcolm as much. He suggested that I go somewhere by myself and quietly pray and ask the Lord Jesus Christ to come into my life and take control — so, on that 21st day of February, 1978, I asked the Lord to come into my life. It was as if someone had lifted a great burden off my shoulders and for the first time in my life I really felt at peace.

After I returned from the bush, the wife later told me she had noticed a difference on my return. I used to swear and use foul language after my spells in the bush, but this was now almost non-existent. I know Satan has, and will continue to try to win me back to his side, but with the Lord batting for me, he has no chance.
The First Sunday back from the bush, I went to Church and took Communion — for the first time in about 20 years. This seemed to give me more strength to fight the devil.
I attend Bible Study classes regularly now and sometimes I am amazed at how I took so much for granted. I praise the Lord and thank Him daily for coming into my life. Every time I think of it I have the same wonderful feeling.
DENNIS CAUVIN.
The convoy was ambushed by Russian-backed terrorists and we had two or three hits on our vehicle,' including the loss of a rear tyre. Gordon sustained a minor bullet wound in the upper leg. He had the only real injury. All this took place near Biriiri School and it is in this area that the Christians just meet in homes in twos and threes as led by the Holy Spirit. The terrorists have forbidden them to sing, read Bibles or pray in their homes. The security regulations forbid public meetings of more than five persons. Some who were 'doubtful' have turned back to the old ways, but true Christians are, we believe, being strengthened. Bibles are selling well and hymn books are sold out.
From
GORDON and ELIZABETH SMITH
(A.E.F., Melsetter)
North East Operational Area, 22nd August, 1974. We had just completed a hectic patrol, and were returning to base. The next day we were going back to Inyanga to complete clearing operations and then be sent home.
I was sitting on the back of an army RL, along with ten other fellows. We turned off the road we were travelling on and onto another dirt road. One of the chaps who had escorted the vehicle on its way to pick us up, commented, "Oh, we're changing roads, this must be a better one than the one we came on." The words had no sooner left his lips, when we hit a boosted landmine. The noise was instantly deafening. All I felt, was myself starting to fly and watched some of the other guys flying through the air over me. The vehicle cartwheeled and then rolled twice. I was thrown about 30 metres before hitting the ground. I remember sitting in the dust, and feeling the blood run down my face. A large portion of the top of my scalp had been ripped off when I hit the road. My legs had lost their feeling, as I discovered when I tried to move. I could hear the guys screaming in pain all around the road.
I noticed that the chap who had been sitting next to me was crushed under the vehicle — killed instantly. Another chap who was sitting immediately in. front of me, was lying amongst some sand-bags, badly smashed up. He, too, died within a few minutes.
"Lucky for you hey" — some people say, but I don't believe in luck. That was the protection of God.
Soon choppers arrived and we were uplifted to the Andrew Fleming Hospital in Salisbury.
The next day, one of the fellows who was a close friend of mine, died from internal injuries. He, too, had been sitting close to me on the truck.
Wow! that shattered hip for a while. Here I was, with no feeling in my legs, two crushed vertebrae, and a twisted pelvis. On top of that my close buddy dead. What was God doing?, I asked myself. I came under some heavy treatment from the devil in those few days.
Then God started to work. Firstly, I was able to lead a South African Policeman, who was in the same ward as I was, to the Lord.
The folk around Salisbury who knew me started to pray for me, and God heard those prayers. Two weeks later I was walking around, although in considerable pain, but God had touched me with his healing hand, and before long I was back to almost normal. My head was healed so well that there is not even a scar left.
Praise the Lord for the testimony He has given me to share. What a mighty God we serve.
MIKE RUTTER.
I had a very bad scene on the 20th of March, 1979. We came under very heavy fire of over 60 C.T.'S. I had a section of 6 men and we were just by ourselves in that area. We were ambushed and taken by surprise. We automatically}' reacted and advanced lor about 75 metres. We were stopped by very effective fire. We fired all our rounds to the last half mag. Fortunately, one jet fighter from Gwelo, which was on battle practice, rolled about twice above us and the C.T.'s thought that the' Fire Force had arrived. They all ran away, each man in his own direction. We then again advanced. We went through the contact area in a sweep and we only picked up one stick grenade. This contact reminds me of Psalm 22 v. 1-31.
Surely God helped us on this date. We all should have been captured or killed but the Lord showed me His powers and protected me from my enemies. Oh the Lord is my helper — what shall men do unto me? The Lord answered my prayer and delivered me from my enemies.
This was written by an
AFRICAN SERGEANT IN THE SUPPORT UNIT who loves the Lord.
A Rhodesian Woman's Prayers
"CALL-UP"
God give me courage not to weep when I say farewell yet again. It does not get any easier, though I had thought I would get accustomed to it. Give me your peace, Lord, which is not of this world. Give me a calm and gende spirit, and a determination to carry on my daily life as normally as possible without my loved one. In this way, I can support him and be a strength to him and the country.
Lord, keep me diligent in prayer.
"MY SON, THE TROOPER"
God, it does not seem possible that that young hardened soldier is my son. Where have the years gone? It seems only the other day that he was target shooting with his pellet gun. Now Lord, his FN rifle seems an extension of his body. Could it be the camouflage that has opened my eyes to the fact that he is now a man? Or is it because I see a new mature determination and earnestness in his spirit? I thank God for the good training he has had. This gives me confidence in his ability, but keep him from becoming too hard and callous. Keep him close to You.
Protect him from the enemy.
Protect him from accidents.
Protect him from landmines.
Protect him from fears.
Keep his eyes on his path of duty, knowing that You are there to guide his way. When he walks through the shadows, may he fear no evil. May he feel secure in the knowledge that he has a caring and praying family.
Bring our son home safely.
'Because He Lives, I can face Tomorrow'
To all my brothers in our Lord Jesus Christ. I thank Him who holds tomorrow, and our lives, that by His Grace and Love I want to praise His Holy Name who has delivered me and 13 Africans from the hands of evil men, who ambushed us on our way home from Lower Gwelo where we had been erecting security fencing. I was travelling at 4.00 p.m. and singing a chorus when, all of a sudden, about 50 metres ahead, three terrorists broke cover, one ran into the road and opened up with automatic fire, the other two took up positions and started firing.
I reached for my pistol which was on the seat, I tried to cock and steer at the same time, when the first shot came through the wind-screen and only God took it away from my forehead, it shattered the back window and passed through all those Africans, causing only a few burns — I felt a sting in my shoulder and on my head. I thought I was hit but not dead so, without thinking, changed into a faster gear which slowed the vehicle at once. I thought the engine was hit, by then my pistol had fallen out of my hand and lying on the floor. I never thought of anything else but to get out of this thing we were in. All three terrorists were now shooting, bullets were coming from the front and side of the road, there were shots going through the front of the truck and through the side and the door and the body. I was about two yards from one in the road, who jumped to the side. Only then did I realise that I had changed to a slower gear, and changed back and pulled away from them. They were now firing at the back of die truck but causing no damage.
I carried on for about a mile and stopped to see if any were dead or injured. I just could not understand it that there was nobody dead or injured. The very first thing I said to the Africans on the truck was,"See, because you people don't say grace when you sit down to eat you just swarm in on your food like a lot of vultures and when you've finished your food, you lie down in the sun like crocodiles on the Zambesi banks, instead of giving thanks to the Lord, who gives you everything. He even saved your lives today".
The one said," Boss, if it was not for you we would have been dead, for we now see that God is with you because you are always talking to us about the Lord, and praying."
I thank the Lord that I could give this testimony that it might bring others closer to Him, that they too may see and know that God will deliver at a time of trouble. For the Lord is the Rock of my salvation, I put my trust in Him. I know He will never fail me, praise His Holy Name. AMEN.
HANS JOUBERT.
Christmas, 1978. A family were sitting on the patio as the weather was very hot. Suddenly, an icy- cold wind blew up — so cold that they moved into the house. The father sent the children to bed in the 'Mortar room' — he felt an urgent need to get them all away from the front of the house. By 9 p.m. the elderly grandparents and the three children were in bed. The wife and her husband again went out to the patio as the wind had died down. They tried to put up a 'Father Christmas' poster but the wind started to blow again — so cold that they ran inside. About one or two minutes later a rocket hit the wall by the patio and penetrated to the centre of the house. Another rocket also hit the house as well as 159 bullets. No one was harmed.
We were coming home from a stint of two weeks with a rancher on his ranch. There was something wrong, you could sense it in the air. I was expecting something to happen. Striking a land mine was what was in the back of my mind as I sat in the car with the rancher and other field reservists, watching the road go by. I felt happy to be returning home to my wife and children. The previous night in my prayers I asked the Lord to be with us, and should we hit a land mine, to be with us that we may come through safely.
As we came off the farm road and onto the dirt road about 30 miles from the tar road, the rancher stopped and asked me to check the tyres, because the steering didn't feel right to him. I checked and found them fine.
We proceeded again, the thought of a land mine in my mind. I looked at the speedometer, we were travelling at a safe speed for land mines. Suddenly, there was a terrific noise of gun fire on my side of the road. "An ambush", I thought, I felt a sharp pain through my shoulder blades. I couldn't move my arms. I looked at my friend next to me, he had his head pulled into his shoulders, he was hit. The rancher ducked from the sound of a bullet hitting the car behind his head. Looking out of the window I saw puffs of smoke, the terrorists were almost on top of us.
My shoulders felt loose again and I started pulling on my rifle, when something piercing hit me in the side of my chest going slowly down into me; the pain of it I cannot describe. Hardly being able to breathe, I told the rancher to put his foot down as I had been hit bad. The car spluttered and he shouted that it wouldn't go. The shooting was still going on next to me. I looked out of the window and thought to myself, this is how achap dies in the bush. The truck stopped and my friend fired some shots through the window. I told him to stop, it was deafening me, I could not hear.
He opened the door, I got out with my magazines and rifle and ran about ten yards to the side of the road where I could go no further. My friend helped me down, I could not breathe and, oh, the pain. I tried to pray. I wanted to ask the Lord to spare my life, my wife and children needed me, I was young. I didn't want to die, I wasn't ready. I had sinned the night before I was deployed to the ranch. There was a party and I had got drunk. I was a sinner not ready to die. I was ashamed. Trying to pray, my mind kept going bark to my pain, I could hardly breathe. Calling my friend to me, I asked him to pray for me. He did and I could hardly hear him but I felt better. He found the wound and covered it with a field dressing, I could see by the expression on his face that it was bad. I asked him how bad it was. He said it was O.K., so as not to frighten me, but I knew it was very bad. He lit me a cigarette I asked for and said the rancher had gone for help. Then he went back to his position to prevent us from further attack.
I felt I was dying so I called him again to come and pray for me. My friend asked me to commit my life to the Lord and I realised this was what was missing in my life.
It was three hours before the helicopter arrived and took us to an airfield where we received medical treatment after which we were flown to Chiredzi. My wounds were serious, the bullet had entered my left side, piercing my left lung, puncturing my diaphragm, hitting my spleen and left kidney and lodging behind my spine near my tail.
It took seven hours from being shot, to the operating table. Everybody seemed surprised that I was alive after the loss of blood and wounds and damage to my insides. This proved our Lord was with me and had answered my prayers. I learnt afterwards that the farmer had found help purely by chance. The farmer and police reservist he found on the river were waiting for an African woman they wanted to question again. Our Lord had kept them there to help us, of that I am sure.
For four days after the operation I don't remember much. I do remember people praying for me. On the seventh day I got out of bed and walked about. On the tenth day I left hospital and stayed with my wife at my sister-in-law's home. After four days I was readmitted to hospital for bed rest. Exactly three weeks after I was shot I was back home at Lalapanzi.
The Power of Prayer is the one thing I felt. I felt my strength growing to such an extent as the days went past that I could not even describe it. It is the best medicine any sick man could ever want.
I would like to thank everyone for praying for me. And a special thank you to the Baptist Minister of Triangle who visited me every night he could. It was a visit I always looked forward to.
Also thanks to my friend for everything he did for me when I needed him. I would have been lost had he not been a Christian.
Above all else I want to praise our Lord for hearing my prayers and saving my soul.
JOHAN SCHOULTZ.
A nurse who had been stationed at Inyanga related the following incident. An elderly man who resides on a farm nearby was worried that it wasn't safe for him to remain on his land. However, he said that he would stay as he had a great belief in prayer. His servants told him that the terrorists hadn't attacked the house because they were afraid of the white figures guarding it.
In Nothing Terrified
And in nothing terrified by your adversaries." Phil. 1 : 28a. "For He shall give His angels charge over thee, to keep thee in all thy ways." Ps. 91:11.
These, and many other precious promises from God's Word have been priceless to my wife and I in the comfort and strength they have given us during these last five years of service as missionaries in Rhodesia. It is now 32 years since we first came here to preach the Gospel to African people who never before had heard the Gospel. We lived under very primitive conditions, far from any European settlement and had many opportunities to witness God's protective and loving care. Never before, however, have we leaned so heavily upon God's Word; and witnessed so clearly His undertaking in protecting His own.
For four years of our last five-year term of service, we found ourselves serving the Lord at a mission hospital station surrounded with the horrors of a terrorist war. Two of our African Christian leaders were murdered on one of our stations while the Missionary was made to watch. Murders were taking place all about us of people we knew. One lay- preacher and a newly-converted teacher were tied, beaten, and thrown into a burning hut to be burnt alive with six young children witnessing the death of their father. Casualties of all kinds were brought in, some from landmine detonations, some were shot, some never to recover. One man was brought in with his ears, nose, upper and lower lips cut off, his wife having been made to eat the flesh. Similar cases followed — What will happen, we asked ourselves, when we are visited by the terrorists?

One day tensions were particularly high on our station. My wife was home alone and rumours were that the station was to be attacked by the terrorists. There was shooting about, and my wife became possessed with fear. In desperation she took her Bible into the bedroom and opened it upon the bed as she knelt there. "I'm only a woman, Lord, I can't stand this," she cried, "You've got to help me." And, as if in immediate reply, her eyes were fixed on the words quoted above:
"And in nothing terrified by your adversaries
." A miracle took place. She got up from her knees a new person. Fear was gone!
Some time later we were visited. This time, I was home alone. It was about 6.30 p.m. It was dark. I was sitting, drinking a cup of tea, when I heard a knock on the back door. I heard a slight scuffle about the back door, and, looking through a back window, I saw someone dash around the corner of the house. When I opened the door, two men with automatic weapons in their hands greeted me saying, "We have come. We were just adjusting things here because we were afraid that you might try to run away, and if you did, we'd have had to shoot you. We want to speak with you, let us in." Knowing that the house was surrounded, I opened the door and let the two men in. Immediately a third man came around the corner with a fixed bayonet, following me into the house. I didn't like the implications, and asked if we could not rather go outside. They assured me that they wouldn't kill me. Inside they made me sit between them. Fifteen minutes later, the doctor, passing by our house and realising what was taking place, came to the door and joined us inside. The terrorists stayed for 1½ hours, they talked mainly about their political aspirations and we talked about the love of God. Finally, we were asked for medicines, and the doctor was permitted to go to the hospital for them. When he left they said to me, "Preach for us." I opened my Shona Bible to Psalm 125: 1,2 and spoke as God gave me utterance. As I spoke my eyes were opened. I did not see them as ruthless murderers, but as lost human beings for whom Jesus had died, and who desperately needed Him as their Saviour that they might know the peace and security that He had already given to us. This was unbelievable! We prayed for them that they might know Christ, and asked if they would be willing to take Gospels of John with them and also give each of the men with them one. They did, and after the doctor returned with the medicine, they left.
Less than two weeks later, a second group came. Needless to say, we spent much time in apprehension — and in claiming the precious promises of the Word of God, and in prayer. Nights in particular were difficult when we'd hear a strange noise outside, yet how priceless were these sleepless moments in sweet communion with God when He drew near to comfort and speak peace to our hearts. This second time was a Sunday night about 9.30 p.m. The generator had just gone off, as we were preparing for bed. We had just returned from an evening service at which, we understood that two terrorists were in the audience. My wife said that she was tired and would take a quick bath before going to bed. As she was beginning to bathe, there was a knock on the backdoor. Without opening it I asked who it was. A voice from the darkness replied,
"Come out, we want to talk with you." Knowing who it was and that we were once again surrounded, I went to the bathroom door and said that we had "visitors". I brought her my heavy woollen bathrobe to put on over whatever else she could. When we went out, 15 men came out of the darkness, all with fixed bayonets on their rifles. We were surrounded by them. One of the leaders came to my wife, pointing the rifle and bayonet at her and said, "You're scared, aren't you?" She said, "I'm not scared." This was repeated three times. The third time, my wife answered, "I'm not frightened, I'm trusting in the Living God, not in guns as you are." This was not my wife, but the mighty power of God in her. She was standing on the Rock of God's Word. This was supernatural. It seemed that with this, there was no more to be said and the conversation shifted to other matters. The doctor, once again, passed our house on his way home and was made to join us. The visit lasted 1½hours. The peace of God ruled in our hearts as we answered questions and partook in conversation. Again, medicines had to be given. The group this time was more unpredictable. We weren't sure of what might happen; but finally the leader of the group signalled them off, and they left us. Before leaving, however, we were again able to pray for them. One of them insisted that he wanted a Bible. Looking at the way his body was loaded down with implements of war, we wondered how he could possibly add the weight of a Bible to it all. He insisted, and we gladly gave him one. Who knows what the seed of God's Word is doing behind the lines! — Undoubtedly what it has been and is doing in our own hearts and lives as we feed upon it! God's grace knows no bounds or limitations. "God so loved the world" — Praise His name! What a day this is to learn to know Him, and to serve Him!
THELMA and
NORMAN EVERSWICK.
At 5.45 p.m. on Monday, 6th March, 1978, I was driving a heavy vehicle somewhere in the Operational Area. I was leading and there was one truck behind me. The track we were following was very wet and slippery and all my concentration was on keeping the truck under control. As I came round a bend I was confronted by a large tree across my path. I swerved to avoid it and skidded into the trunk. As we came to a standstill, a number of shots were fired at us from all sides. We had run into a terrorist ambush.
At the first shot I put my head down and prayed. There were bullets flying everywhere, but as He had promised, "My God had formed a garrison about me. My companion and I jumped from the truck, retreated from the "killing ground" — to cover and proceeded to return the terrorists' fire. From the sound of the gunfire, we estimated that there were between 40 and 50 terrs. We then realised that our two weapons were the only ones firing.
We decided to investigate and subsequently discovered that the other two men had been hit. One man was dead and the other badly injured. We rendered first aid to the injured man as best we could, as we were now under fire again.
At that moment we received a Radio Signal, informing us that help was on the way. Another call sign had heard the firing and were on their way with a back-up unit — not a moment too soon as we were down to our last magazine.
The terrs had retreated some distance under our assault, but nevertheless we were relieved to know that help was so close.
We returned to base camp that night, where we tried to sleep, but the experience was still fresh in our minds.
I thanked and praised the Lord for His protection and safe-keeping.
The following morning I inspected my vehicle and found it riddled with bullet holes. How they had missed me, only the Lord knows. One bullet entered the back of the cab where my head had been only seconds before I had bent it in prayer. My Major expressed the opinion that I should have been killed, as where I had been sitting, there were bullet holes. All I could do was praise the Lord.
After follow-up operations it was discovered that there were in fact 22 terrs involved in the ambush. I know that the blood of Christ protected me and the prayers of my family and friends were heard. All I can say is, "Thank you Jesus".
GERT VAN NIEKERK
Prayer Changes Things!
My friend and 1 were due to return home from our three-week stint in the forces. As usual, I awoke early in the morning to have my quiet time with Jesus.
When I got up from my knees I had a feeling that something was going to happen to us. As I walked off, ready to depart, I silently prayed to God to be with us, whatever lay ahead of us.
It was 6.45 a.m. and only 6 kilometres away from our base, when we were ambushed by the terrorists and both my friend and I were hit. The truck in which we were travelling was also hit and we were unable to travel any further.
When the truck stopped, I helped my friend, who was seriously wounded. I helped him out and laid him at the side of the road. I then asked the farmer who was with us to go and find help, as I was losing quite a lot of blood through the wound in my head.
When I walked back to the truck, fear came over me and I was terribly scared. Then it struck me "But why don't you pray?". I knelt down next to the truck and only prayed a short prayer, that God would help us as I was sure it would be the end for us. When I got up I had the most wonderful peace in my heart and I was no longer scared. I walked back into the road to pick up my cap which was shot off my head. I pulled the cap tightly over my wound to stop the bleeding and returned to my friend, Johan.
Johan was wounded very badly and he asked me to pray for him as he thought he was dying and he asked if he would ever see his wife and children again. I was full of hope and knew God would not let us down. I told him that he would see his family again. Before I prayed for him I asked him if he did not want to turn to God and give Him his heart. Johan said he would and we were both crying and praying together as he opened his heart to God. Peace and joy was on his face and I knew that if he had to die he would be with his Saviour.
Alter two hours we were picked up by plane and taken to hospital. The specialist examined me and told me I had to undergo an operation, as the bullet had caught the round part of my skull and the bone splinters had pierced into my brain. My right eye was blinded and I suffered partial brain damage. I asked the doctor what mv chances of recovery were and he said "5%".
The next morning 1 was operated on and when I came round from the anesthetic, the doctor was there to see if the operation was a success. The doctor told me he could not believe that with such a wound, I was still alive and I said, "Doctor, there is a God".
The biggest shock was still to come when I took my Bible and was unable to read because I then had blurred as well as double vision. At this discovery, I turned round in my bed and wept.
For a few days my vision stayed like this and again I turned to God for help and asked Him if it was possible to let me read a portion from the Bible and to confirm that I would be healed. I then took my Bible and opened it at the first place and there it was, MARK I : 40-41 . . .
"If You are willing, You can cleanse me. . . Deeply sympathetic, He reached out His hand and said to him, 'I am willing, Be cleansed . . .'."
Needless to say that I just praised and thanked Him for His wonderful grace because as soon as I had read these verses, I was unable to read any further.
After a few days, just before 1 was due to leave the hospital, 1 asked the doctor again what chance there was now for my recovery, he looked at me and said "95%". I could not believe it but in my heart I knew and praised and glorified His name.
Time went on and it is now twelve months since and I have recovered wonderfully, remaining only with a few minor disabilities and being able to read my Bible again.
Now I would like to say that here I have yet again learnt that PRAYER CHANGES THINGS!!!!!
ATTIE SCHEEPERS.
Tomorrow, Maybe!
I am a 31 year-old man, was married to a beautiful woman and have two adorable children. I became a Christian on the 14th April, 1979, after my wife, Elise, was killed in a terrorist ambush.
It all happened on the 11th April, when we were travelling back to the farm after another hard day's work. When travelling on the farm road I noticed that a gate, which normally should have been open, was closed. However, at this time this did not seem suspicious to me.
As I stopped my vehicle to open the gate, we came under automatic rifle lire. At first 1 did not realise what was happening. It took several seconds for me to realise that we were being ambushed. My immediate reaction was to put my foot down on the accelerator of the car and get out of the ambush area. I can distinctly remember while crashing through the gate that my wife screamed to me for help as she had been shot through the leg. I had travelled about 20 metres further on when the car suddenly stalled. I only found out later that a round had passed through one of the battery terminals. I then jumped out of the car and returned the fire.
It all seemed to last for ever. How lonely and scared I was. I felt all my strength being drained out of me, my feet felt like giving way under me. The actual ambush could only have lasted about 1½ minutes and then it was all over.
When looking in the car again, I noticed that my wife had slumped over onto my side of the car. I immediately knew that my wife had been shot more than once. I then managed to get my children out of the car for fear of being ambushed again. When attending to my wife again I knew that she was going to die. I tried to speak to her but had to calm the children first as they were screaming. When I looked at my wife she was gasping for breath and I knew there was nothing I could do for her.
My last resort was to pray for her. I remember asking her whether she had accepted the Lord as her Saviour. She mumbled something. Whether she heard or not I will never know. She died within seconds thereafter. What I do know is that my wife is with her Lord today, for she was a CHRISTIAN. What a wonderful woman she was.
I led a very simple life before I became a Christian. I was brought up in a Christian family attending both Church and Sunday School as far back as I can remember. However, I was not a Christian. Worldly things and everyday life was too good to give up to become a Christian. The amount of times my parents, friends and other Christians came and spoke to me about becoming a Christian — even the Lord spoke to me on several occasions and yet 1 just could not or would not lake that final step and accept God as my Lord and Saviour.
I can remember the times Elise would ask me to join her and the family to end the day with prayer and reading the Word of God but I always seemed to have had an excuse — maybe tomorrow. I was too tired or too busy with other things; she would ask me to go to Church but then another excuse would be ready. How stupid I was, so stubborn, so selfish. 1 always seemed to take the altitude that tomorrow was another day, tomorrow I will read the Bible, tomorrow I will go to Church — always tomorrow.
The Lord had spoken to me on several occasions, every time a little louder. My farming was deteriorating rather than progressing, I started drinking, keeping alcohol in my home, something I thought I would never do. It was obvious that I was drifting further and further away from the Lord.
The final breakthrough came on the 14th April, 1979, three days after Elise was killed. I was in hospital having received a gunshot wound in my right leg from the ambush. My daughter was also in hospital recovering from minor shrapnel wounds.
It dawned on mc that very same morning that the Lord had taken very drastic measures to speak to me. The Lord had spoken and spoken very clearly. At that very moment I closed my eyes and prayed to the Almighty for forgiveness for being such a stupid and stubborn person. From that moment I invited the Lord into my life.
It was so obvious that the Lord had spoken to me because when looking at the car in which we were ambushed, it was a miracle that my children and I are alive today. The Lord had given me another chance, a chance which I grasped at with both hands.
Being a new Christian I have already reaped the benefits. A dramatic change has occurred in my life. I've noticed that when confronted with a problem, no matter how big or small, it has always been solved because I made an agreement with the Lord and I am now able to share it with Him, asking Him to solve it for me. How litde did I know what I was missing, trying to live and lead a life all on my own.
Today it is a different story, I am a Christian and once a Christian, always a Christian.
JANNIE LIEBENBERG.
It Happened
Praise the Lord! I really do have so much to praise Him for. It is only when we find ourselves in a fix or in danger that we really know what it is to have that complete presence of mind and to know without a doubt that God is with us and is looking after us. It was not only 1 who was aware of God through the following experience, but also one of my work-mates who was with me and made the following statement later — after I had just remarked that I had not been too worried, as I knew the Lord was with me.
"I am glad I was with you, as you have God on your side". Although there are many who find" it. difficult to dedicate their lives to Christ, there are many who are aware of what a wonderful God He is and how much He can do for us if we only let Him.
The first experience which brought me close to the Lord, was on the first day of my call-up. I was one of a number of men seated in a Dakota aircraft on our way down to Buffalo Range. We were flying at approximately 100-200 ft. At the time I was sitting reading and was quite relaxed. Suddenly I heard the smacking of bullets against the body of the aircraft and the ripping of metal as bullets screamed through the plane. They started hitting at the front of the aircraft and ripped through the whole body, finishing at the tail. At this point, the aircraft dipped and started to fly towards the ground. Well! as you can imagine, flying at 150 ft., it's not far to the ground. When this happened, I was convinced that the controls had been damaged and that we were going to hit the ground. During those few seconds, a number of thoughts flashed through my mind, the foremost of which was that 1 must trust the Lord completely. Although at this stage I was rather bewildered and in the contusion wasn't quite sure what was happening, 1 had a wonderful feeling of security and just knew that no matter what happened, the Lord was with me and 1 was safe.
It could only have been a few seconds, before the aircraft corrected itself, but it felt like eternity. Once we realised we were safe for the moment, we took stock of our situation and did a check on the aircraft. There were numerous bullet holes all over the fuselage and one chap opposite me had a bullet pass not more than an inch from his left shoulder. In fact if he had not bent over when the firing started, he would have been hit. Apart from him, there didn't appear to be any other= really close shaves. Little did I realise that later I would find that I had come even closer to being hit in the back.
Although we had passed the initial attack, there was still one more problem to worry about. As the whole aircraft had been hit, there was a reasonable likelihood of one of the wheels being hit. To crown it all, there was absolutely no way of finding out until landing, in which case the aircraft would probably veer off the runway and crash. As you can well imagine, it was a very quiet bunch of guys sitting in that plane when we came in to land at Buffalo Range. Apart from the noise of the engines, you could have heard a pin drop. After landing there was an audible sigh of relief from every man sitting in that aircraft.
It was only now that I realised how the Lord had protected me. As 1 climbed off the plane, my heart did a complete turn-about. I saw that a bullet had actually passed through, between the outer and inner seams of the plane — exactly where I was sitting. This meant that the bullet had passed no more than an inch or so from the entire length of my back. One can imagine — it would have meant a movement of not more than an eighth of an inch of the muzzle of the gun and that bullet would have ripped through my back. Well, I just stood in amazement and praised the Lord right there and then.
Not more than two weeks later, I had another experience which brought home the fact that the Lord was protecting me.
I was flying with a member of the Police Reserve Air Wing — doing convoy protection over the Easter Weekend. This means that you fly along with the convoy at low level — chccking that the road is clear ahead. We had reached Beit Bridge and were about to set course for home. We decided to do one more pass over the convoy to say good-bye. As we were doing this I felt a tremendous jerk at the back of the aircraft. Again the thought flashed through my mind that we were going into the ground. We managed to control the aircraft and landed at Buffalo Range airfield to see what had happened. On landing, we found that the tail had been ripped by telephone wire and had stopped a few inches short of the rudder. Had the wire travelled on a lew more inches it would have meant that the rudder would have been ripped off and we would most probably have been unable to control the plane.
I realised, once again, that the Lord had had His protecting hand over me and I just felt like weeping with joy over the fact that I had a Saviour who was alive and was protecting me and looking after me every minute of the day.
As I said before, it is only in conditions like these that we realise how blessed we are to have a God that is so full of love, that He is prepared to save a wretch like me. Praise the Lord.
PAUL MITCHELL.
LORD ... if
During January, 1962, I had the privilege of accepting the Lord as my own Personal Saviour — and well, the whole world changed; but everything was not easy as a result of this. I slowly drifted away, and once I stopped Bible Studies, it was easier to drift away. Then I stopped going to Church every Sunday and it was easier still. Finally, I stopped altogether. I must admit that the Lord was very much present, even though I had turned from Him. I was always conscious of the fact that I was wrong. On a number of occasions people would talk to me about the love of Jesus and how I should come back to Him — but I never did.
In November, 1975,1 was working in Mangula. At this time I was almost an alcoholic. Things were getting me down, and life in general was a complete bore. One day, I had had enough. I got stuck into my foreman and was almost fired. Things got worse, I knew I had to leave, but where to? One evening after a very bad day, I went and sat in the lounge and read the newspaper. An advert seemed to leap out of the page at me. The advert was for a foreman's post in Gwelo. I was still on asking terms with the Lord — and I said, "Lord, if I get that job, I will come back to you", well, after an interview, I was one of many who was told to wait. It wasn't long before a phone call from Gwelo informed me that I had the job.
Once in Gwelo, it did not take me long to forget my hastily made promise about going back to the Lord and Church. Again I was very conscious of the Lord. A lot of people spoke to me about my soul's need. I always had excuses — too much work.
Somehow, I was involved in organising the "Crusade for Christ", which was held in Gwelo. During the Altar call, I felt the Blessed Spirit striving with my soul, but I held back. Even my son who was with me said, "Dad, let's go!" I told him to be quiet. That night I had some of the youth and Rev. Woolard stay at our home. They also tried to reason with me, but I still would not listen.
But I praise the Lord for His love and patience. He still wanted me back — and from what I now know, it is quite obvious that from the time of my arrival in Gwelo, the Lord had planned everything for me to come home. When I arrived in Gwelo, 1 looked for excitement, and in order to obtain it, 1 joined the S.W.A.T. team, who specialise in close contact with the terrorists.
On the night of September, 1977 — only a short time after the "Crusade for Christ", and after many more chances to again accept the Lord — Death and Terror hit Gwelo. At about 8.40 p.m. terrorists attacked the Mike Appel Buildings, where a farewell party was being held. John Stopforth was killed and another man was seriously wounded. At 10.00 p.m. 1 was in the Charge Office, organising the operation that was now on the go.
By 11.15 p.m. I was in uniform and on my way with the S.W.A.T. team to Ascot Township, Gwelo (where we were informed that we might find these "Terrs"). There were three houses that we had to search and clear. The first house was empty and in the second house I nearly shot a small baby. The third house was quiet, and nothing seemed out of the ordinary. I knocked on the door and told the people inside that we were Police and they were to come out, which they duly did..While they were outside, my partner and 1 questioned them and asked if there was anyone inside; to which they both replied, "Nobody inside". II I may just add here, that even though I was not a true Christian, I still used to pray to the Lord — especially when I needed something, and you know, the Lord always saw me right. On this occasion I did not have the time to ask the Lord to look after me, as events now moved too fast.
After hearing the owners of the house say that the house was empty, my partner and I started what was already a routine entrance to the house — always making sure that we were covering each other, and looking for possible booby traps, etc. On entering the lounge, which was about 10 ft. by 12 ft. I thought that I heard a noise in one bedroom, so my partner and I (in sign language) took up defensive positions to this bedroom. Once my partner was in position, he gave me the thumbs up signal and I sprinted to take up my new position. I had taken about two steps, when I heard a shout — I turned the top half of my body and, while still in motion, 1 felt something hit me in the chest — looking down, it took me only seconds to realise that what had hit me was a hand grenade. I started to throw myself down — but too late!!! During the blast I felt the lower half of my body jerk and kick— then I clearly remember my stomach bursting inside. The next thing an automatic rifle opened fire and I was hit (I later found that I had been hit four times on my right side). 1 then knew 1 was dying. The first thing I did was to shout "God! I don't want to die, please give me another chance." Praise God! I immediately felt a pair of hands grip me around die waist and all the pain left me and I was paralysed from the waist down. I knew that God had at that last possible moment saved me — not from death, bur from death without Christ as my Saviour.
As I lay on the floor, two terrorists came from the bedroom and walked towards me, firing as they came, Praise God! not one bullet touched me. All the bullets hit the wall behind my head and all round me, but not one touched me. My partner knew that 1 was in trouble, but he was also hurt. He crawled to my assistance and without a thought to his own, he drew the enemy's fire onto himself and was shot in the arm and leg, before he managed to kill the two "terrs".
Once the house was cleared, both of us were evacuated to hospital. Later, while I was talking to die surgeon who operated on me — he said that he could not explain how I had survived, because I had lost a lot of blood, due to my injuries. The injuries which I sustained were, a shattered pelvis, severe shrapnel wounds and burnt lungs. What the surgeon could not understand, was the fact of my pelvis being shattered, but the rest of my body being only bruised — whereas all my internal organs, such as my kidneys, spleen, etc. should have burst, they were only bruised. Praise the Lord! I told them how I had asked God for another chance and about the pair of hands I had felt locking me around the waist. I said, "When the Lord put His hands on me He also healed the damage to the inside ol my body". A few smiles and Amens, was the reply I received.
Six months later, my pelvis is completely healed and although my leg is still not working (I know that it will take time), but God will heal me properly, Praise His Name. It took a lot to make me realise that my place was in serving the Lord, bur once again I thank the Lord for His love, which truly passes all understanding. I thank Him for His patience — for still loving and guiding me back home alter so many years of wandering in the wilderness.
NICK MARITZ
More than Conquerors!
It was going to be such a lovely day. Dawie's friend and a cousin, Zacharias, were visiting us. Both boys were 12 years old. We had decided to have a picnic lunch on the other farm. On this farm there was a Ground Coverage base and movement was relatively safer and somehow one forgot about the threat of terrorism. Cois's usual time of departure to the dairy on the farm, Luiperdsvlei, was 6.30 a.m., bur eight days previously, he had been in a landmine explosion, and wasn't feeling very well, so we took our time and were ready to leave at 8.30. a.m. The two boys asked if they could put their motorbikes on the back of the Landrover but we declined as the Landrover already accommodated six farm labourers and two Guard Force details as well as having to pull a trailer with six African females and their children on their way to the mill. These people now had to walk a long way to grind their maize as terrorism had caused adl the nearby mills to be closed down. Seeing the disappointment on the boys' faces, Cois told them that they could ride their bikes staying close in front of the Landrover. Fortunately, he refused to allow eight year-old Erina to ride on the pillion.
As we pulled away, I had a strange feeling of apprehension and mentioned this to Cois. However, we felt cheerful and we started off, our two Alsatians running along beside the Landrover. Only about one and a half kilometres from our house, all hell broke loose. Somehow, instinct, told me we were being ambushed as I wasn't aware of hearing the explosions. As the two boys came into their sights, some 20 terrorists opened fire with two rockets and a rifle grenade. By this time we were in it as well and seeing the dust round the boys, I screamed 'Stop! Stop! My children' Cois slammed on the brakes and immediately realised the danger and accelerated again. Hundreds
of rounds were striking around us and I remember thinking 'I didn't know you could see bullets' not realising that they were tracers.
Eventually some of the shock wore off and 1 passed Cois his F.N. Erina was crouched down by my feet. He even managed to fire two or three rounds and I saw a terrorist tumble over backwards. Then his rifle jammed. Unnoticed, one of the magazines had been bent in the landmine explosion and was now causing the rifle to jam. The two Guard Force men had retaliated and each had cleared three magazines.
In the vehicle, 1 prayed and begged the Lord to save those two boys. What an experience of utter helplessness as we watched Dawie for a second, hesitate at the first burst of automatic fire. He thought it was his father firing at some guinea fowl. Then he shouted to Zacharias to GO and, lying low over their handlebars, they raced as fast as their bikes could take them. Relief at seeing them pass out of range, swiftly turned to terror at the new danger of landmines, the usual terrorist tactic at the site of an ambush. Even the Guard Force shouted at us to stop them, bur our heavily burdened Landrover was unable to overtake them. All the blacks on the vehicle were lying prostrate and shocked at the suddenness of the attack.
God was very good to us. Neither of the boys was touched or their bikes and neither was the Landrover, with all its passengers, hit. Only one of the alsatians had been killed with a shot through the heart. Numerous trees and scrub bear evidence that their bullets had been well placed. God, in His Might, had taken over and Divine Protection had saved each one of us.
Five months now passed and maybe we thought we had had our share of heartache. My brother-in-law, Chris Steyn, had been murdered by the terrorists in April. Elsabe, my only sister, was killed in a road accident in South Africa in January. I now have her three children living with us. Slowly we were recovering from the numbness of shock.;.
On Saturday, the 27th, Mr. du Plessis was murdered by the terrorists in an ambush. Soon afterward, Cois left as did many other men, to assist in the follow-up.
I stayed home on the farm with the two girls, Erna, my nine-year-old niece and Erina. We were not afraid. We felt we had sufficient security and had declined the offer of a friend to take us into town. Cois was unable to return that night, but wo slept peacefully.
On Sunday morning, my mother telephoned to say that they would fetch us again but 1 declined as I feared for their safety in their unprotected vehicle on the dirt road. We dressed for church in case Cois managed to return in time, but later changed again as we realised that he wouldn't make it in time. At 11.30 a.m. my father-in-law telephoned to say he was sending a young friend, Louis Kotzc, who was on R. and R., to fetch us in our now mine-protected and bullet-proofed Landrover. Again, the feeling of apprehension caused me to make sure that the girls were tighdy strapped in and to secure the Uzi under my safety belt. I remembered Cois's wanting that, the loose things flying around in a vehicle often injured the victims of a landmine incident.
Some time later on the Luiperdsvlei road, we hit a boosted landmine. The entire front and engine of the Landrover were blown away. The cab was a mass of metal protrusions and the floor came up pushing the gearbox up to the roof. Heavy pieces of metal were flung 180 metres away over the tree tops. Cois, many miles away, still on the follow-up, heard the explosion and knew beyond doubt that it was his family. This was confirmed by radio but hours passed before he could get to us.
We remember very little. Louis was able to get out of the wreck, but before he could go for help, the Ground Coverage men, Army Medic and the Captain arrived, being only minutes away from the scene. Again, Cod was in command of the situation. The Medic was a Christian, (Colin Taylor) and he silently prayed to God for guidance. Erna was trapped in a small space and was bleeding profusely from a head wound and other serious injuries. With God-given strength, Colin managed to free her and site was soon receiving medical attention. The local doctor arrived with other farmers and neighbours, and they cut Erina free. She received lacerations to her legs and feet. Then they lifted me out. Another pet dog lay dead at my feet. This time it was our poodle.
Erina never lost, consciousness Throughout the whole incident, but God heals the young mind. Erna was flown to Salisbury and Erina and myself to Umtali where I lay for many weeks with shattered heels.
Although I missed my beloved family, I was compensated with many new and wonderful friends and a much closer relationship with God. Cois was given strength from God to carry this additional burden and through this our love and family ties are so much stronger.
CEYLONIA and COIS JOUBERT
His Wings over Mine
During the course of one of my bush tours in one of Rhodesia's operational areas, I was called out at about 2300 hours. A nearby farm was under attack by an unknown number of terrorists and the farmer and his family were in danger of being overrun. The aircraft I fly has a flare-dropping capability so I got airborne on a very dark night. I knew the farm was close because, as I got airborne, I could see the fire from his already burning tobacco barns. Unfortunately, or fortunately, as it turned out, before I reached the farm, heavy rain began to fall in that area, so I was forced to return to base, but the rain also stopped the terrorist attack.
The dark night had become stormy and I could just see the dim lighting of the runway ahead. Landing at night in any conditions requires constant concentration to make the landing a safe one.
That night I made a slight error in my approach to the runway, and I could see on landing that I wasn't going to be able to stop before the end of the runway, so I was forced to 'overshoot'. As I got airborne I saw bright red flashes speedily passing on either side of the cockpit — I was being shot at! I alerted the people in the Ops Room and an alarm went up. Soon men were neutralising the area from which I was shot at and the terrs appeared to just slink away into the cold, wet darkness.
We worked out later, had I landed successfully the first time the terrs would have been waiting for me to slow down at the end of the runway, then 'opened up' when I and my aircraft were helpless to retaliate. But, because I misjudged the first landing, I disrupted their plan, they panicked, fired a few shots at the plane and fled. I believe the Lord had a great deal to do with my error in judgement and didn't want me to land that first time, as He knew the dangers ahead of me.
Sue, my wile, told me at the end of my tour, that on that very night, at the same time as my incident she was saying her prayers, asking God to watch over me.
The Lord certainly answered somebody's prayers that night!
RAY HAAKONSEN.
A friend from Chipinga related the following story. Terrorists were becoming very dangerous and a local farmer decided to take his family into the Village. He and his wife prayed earnestly about the move but when they reached their destination, the farmer felt he should return to the farm and see how things were. His house stood on a kopje and as he approached it he noticed it was encircled by mist.
The next morning, his servants told him that the terrorists had tried to approach the house, but couldn't penetrate the mist belt.
In one area, two cars were travelling together in convoy on a lonely, dusty farm road, when suddenly a great gust of wind came up. It developed into a mighty whirlwind which forced the two cars to come to a halt. W'hen the windstorm was over, and the cars were about to move olf, the people in the front car spotted a landmine just in front of them in the road. The whirlwind had exposed it. They removed it and travelled on in safety.
A Rhodesian Child's Prayer
A young mother stood quietly by the bedroom door,
Whilst her little son knelt by his bed on the floor;
She listened intently to what he was saying,
And I heard him say 'Please, for my Daddy I'm praying.
God, my Daddy has gone to the end where it's sharp.
It's not very nice there in the bush when its dark
Daddy's taken a knife and a hat for the sun,
And because of the 'terrs', he's taken a gun.
Please God, look for my Daddy and keep him safe.
It's not easy to find him in that sharp end place;
For he's wearing clothes the colour of trees,
And crawls through tall grass on his hands and knees.
I know if you find him Mummy won't, feel so sad,
And dear God, you will like him because he's my DAD.
AMEN.
By
Vera Phillips Mealing.
Caption for above reads:-
For some years my years in Rhodesia and more recently Zimbabwe Rhodesia, a terrorist war has raging. Throughout this war miraculous incidents have occurred. This book reports just the tip of the iceberg of Gods Activities in a land struggling for truth and righteousness

End of Article
Extracted and recompiled, by Eddy Norris, from a publication which was made available to ORAFs by Richard (Butch) Thank you Butch

The recompilation was done for no or intended financial gain but rather to record the memories of Rhodesia.
Thanks to


Paul Norris for the ISP sponsorship.
Paul Mroz for the image hosting sponsorship.
Robb Ellis for his assistance.