Flight of the Spitfire

These photographs were taken on the day that the Spitfire did its first test flight, March 28, 1980.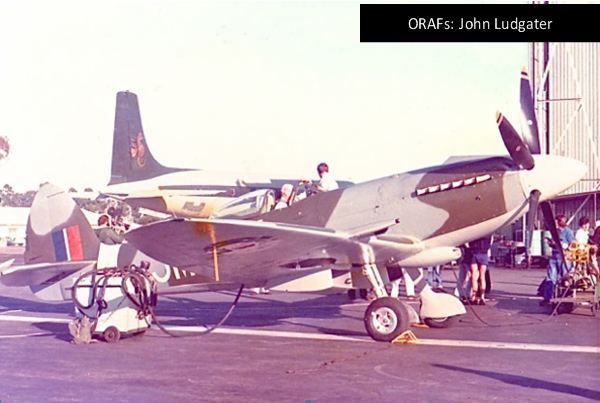 Malloch's aircraft being prepared for flight
A very low pass at the end of the test flight.
Assembly of Spitfire Pilots
Unknown - Chris Dams - Unknown - Unknown - Ian Shand - Frank Mussell - Unknown
Archie Wilson - Mick McLaren -Unknown - Ozzie Penton - Unknown

Do not know all the names but hope that the others will be able to fill in the gaps.
Fifth from the left is Ian Shand who invited Dad to go out for the day, as far as I can recall the rest were all people who had flown Spitfires either during or after the war. The photo's below of Jack strapping in before the first take off and the other was a very low pass at the end of the test flight, hope this is of interest, all the best.



End



Thanks to John for sharing his photographs and memories with ORAFs.

Comments are welcome, please enter them below or mail them to ORAFs and they will be uploaded to this article

To view the Blog Home Page - Please Click Here.
(Please visit our previous posts and archives)